The Best Senior Dating Apps for iPhone and Android
Last update: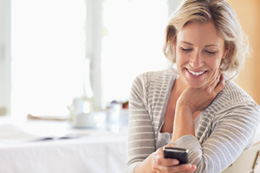 Dating is an activity that has become easier thanks to the wonders of the internet. And wait, dating is not only for teens and adults, it is for seniors as well. Seniors can enjoy the wonders of many apps that have been developed in order to make of dating a more enjoyable process. If you are a senior and are interested in knowing the top 5 senior dating apps, keep reading this!
No.1 Our Time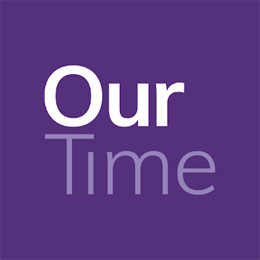 OurTime has become one of the favorite options for seniors that want to meet a partner. After signing-up, which is a very quick process, seniors are able to see possible matches, to chat with them, or to search for 10 daily possible matches based on religion, smoking habits, zodiac sign, and many other options. Thanks to all the options seniors have in here to chat, and to look for matches, finding a partner is as simple and entertaining as it should be.
Cost: 1 month Premium: $29.99; 3 month Premium: $69.99; 6 month Premium: $89.99
No.2 Senior People Meet
This is a very fresh dating app that even allows seniors to introduce themselves through videos they can upload to their profiles. One of the key features that make of SeniorPeopleMeet one of the top 5 senior dating apps nowadays is the possibility of highlighting a profile by going premium. This is a safe and simple option for seniors who want to find a partner. But please be patient, the app might take up to 24 hours to verify your profile picture.
Cost: 1 month Premium: $37.99; 3 month Premium: $69.99; 6 month Premium: $99.99
No.3 Senior Match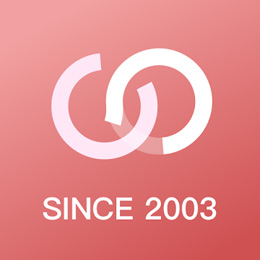 This is considered one of the safest senior dating apps since all the profiles are checked and approved by the SeniorMatch staff. Seniors can talk about themselves in their profiles - they can talk about their hobbies, their backgrounds, their smoking and drinking habits, and about what they are looking for in the app: a friendship, a marriage, or even a penpal. One of the key features that distinguish SeniorMatch from other senior dating apps is the large font that it uses - very convenient for those seniors that have vision problems.
Cost: 1 month Premium: $33.99; 3 month Premium: $69.99; 6 month Premium: $109.99
No.4 Mature Dating
If seniors are looking to get to know very well a partner before dating, MatureDating is a great option. After signing-up, seniors can fill their profiles with pictures and information about themselves - such as their interests, their descriptions, and their backgrounds. This senior dating app allows many ways in which seniors can communicate. It does not matter if they prefer video chats, private messages, or SMS texting, all these options are available.
Cost: $13.99 per 7 days or 7 days free trial plus a month membership for $31.99 or $31.99 a month or $54.99 per 3 months whichever you have selected
No.5 Seniors Meet
This is one of the simplest senior dating apps people might get to find. After the signing-up process, seniors can complete their profile. The more information they add about themselves - their descriptions, interests, pictures, and etc. - the higher their chances to find a proper partner. Besides, SeniorsMeet is part of People Media's OurTime Community.
Cost: 1 month Premium: $37.99; 3 month Premium: $69.99; 6 month Premium: $99.99
These 5 senior dating apps are the proof that friendship and love can be found, no matter your age. Safe, easy-to-use, and full of different and appealing features (some that are free, some that are available by going premium), all these senior dating apps can give you the thrill of meeting new people you thought you would never experience again.