Dating Over 60: Should You Live with Your New Partner
Senior dating is best characterized by romantic experiences, fun and love. Meanwhile, a growing number of senior singles interested in dating over 60 are wondering if they should live with their new partners or not & their concerns are legitimate!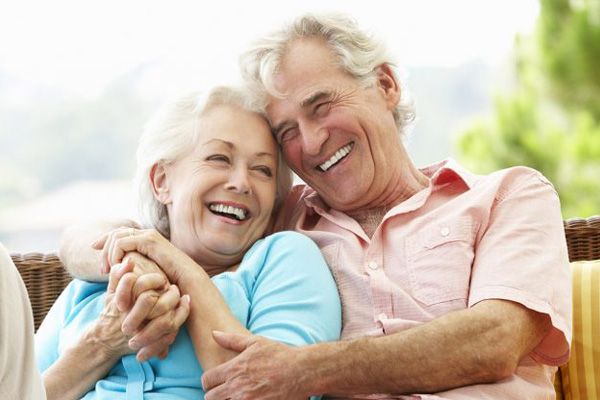 Living individually makes the relationship more interesting and colourful. That's absolutely true! If you had a long-term relationship before, probably you already know that living together for many years leads to a host of issues which caused the breakup - there was no room to breathe! Therefore, you would be well-advised to live individually with your new partner rather than in the same house - both of you have had sufficient experiences in love and in life, so you know this is one of the best ways to maintain the spark in this relationship and make this commitment last! Apparently, this is the No.1 thing that you should consider in senior dating.
A de facto relationship brings more liabilities than benefits. If you live with your partner, that means you have a de facto relationship. In most western countries, a de facto relationship is the same as a marriage legally. The only difference is probably your de facto partner can't enter your Will automatically, but your wife/husband can! Let's say you've lived with a de facto partner in Australia for over 12 months - that means when your partner wants to break up with you, they can apply for property settlement - they can claim half of your money. That's not the happiest ending in the world in terms of dating over 60, so you'd better think before you leap when it comes to whether you should move in with your new partner. Also, living together means you may worry about whether your partner will ask for half of your money when they leave you. Well, most de facto relationships/marriages don't work in this day and age (the divorce rate is 50% & this rate is even higher if it's not your first marriage); as a consequence, you'd better live individually so that you can have peace of mind, which is very important for your wellbeing about dating over 60.
Living individually means there are more bills. There is always a price to pay. If you want the benefits of living individually, you must pay more bills because living individually means the cost of living is higher, whereas living together means you can lower your expense. That is to say, when you want to enjoy more freedom by living individually, you are also paying for that freedom. Consequently, you must think carefully before you join a free senior dating site because sometimes a potential partner and you are not on the same page in this respect. You have to make sure your new partner and you are both open-minded enough to live individually. Actually, in countries like Australia, many senior daters only want to live individually - a couple only live together once a week - and that's very common. Usually, senior singles looking for love are richer than younger people in the dating department; as a result, most senior daters can afford to live individually. Yes, that's another advantage of the golden years!
How about sex life? Indeed, living together probably means you can have regular sex with your partner, which is quite important for dating over 60. Having said that, experts argue that living individually could make your sex life even better because you are more likely to make an effort when you know you only see your partner once a week. On the contrary, for those who live together, they know they will sleep with their partner in the same bed every night anyway, so what's the point of making an effort to impress someone so familiar and so available?
Before joining a senior dating website, please consider the above-mentioned key points regarding whether you should move in with your partner or not, so that you won't have further concerns in senior dating.