The Shocking Truth About Dating After 50
Dating can be challenging no matter how old you are. But do you know that dating over 50 is oftentimes the best experience of all in today's day and age?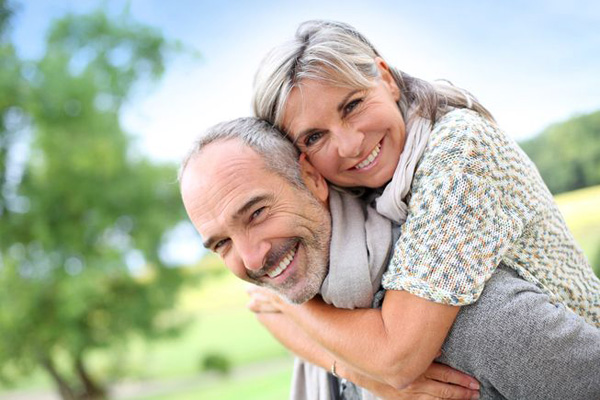 You can finally enjoy your love life to the fullest. Single people in their 20s and 30s are looking for someone to settle down and have kids with. That's why daters in that age group suffer from the biggest stress - when dating is accompanied by a schedule, lack of spontaneity leads to wrong decisions which may result in divorce. No wonder the divorce rate is about 50% in almost every western country. In contrast, over 50 dating means settling down and having kids aren't even on your agenda now, so you can finally enjoy your love life without stress - now you have the freedom to choose what you actually want.
Senior dating sites are terrific, but offline dating can be even more powerful. Yes, there are many free senior dating websites on the Internet and that's a fantastic way to meet senior singles looking for love. However, if you are a pretty woman in your 50s but you actually look like a 38-year-old lady (think Marcia Cross), then maybe offline dating suits you better because you don't have to post your age in your profile when you meet people offline! Even though some men only want to date younger women, they will still fall in love with you when they see you in person & will change their dating preference because of you. Also, if a 50-year-old man only wants to date women in their 20s, then probably that's not the guy you want anyway.
Men actually need emotional connection more than women do. Do you know the English-speaking culture is possibly the only culture which assumes that only women want relationships and men hate commitment? In fact, men also desire relationships because most men derive emotional connection from their intimate relationships only. By contrast, women can also meet their emotional needs from friends and family. As men grow older, they gradually realise what they really want rather than what the English-speaking culture has told them. As a result, dating after 50 is a more satisfying experience for women as well.
Older women dating younger men is common nowadays. Statistics show that there is a growing number of younger men looking for older women because many younger men have noticed that older women are more successful and sophisticated. Hence, a lot of younger men are attracted to older women naturally. That means if you are an older woman looking for younger man, you should understand that it's totally normal for younger men to love you for real. Better still, if you date a younger guy, he will be able to satisfy you better in bed. And the good news is: as a woman in your 50s and above, you don't need to worry about pregnancy or period now. That means you can enjoy sex in whatever way you like! How wonderful is that?
Senior singles don't need others' approval anymore. Daters in their 20s and 30s tend to feel validated when members of the opposite sex give them validation and approval. Nevertheless, senior singles over 50 don't need anyone's approval anymore because those naive days are over! Confidence is the sexiest trait of an individual.
Radical self-love is at its best in senior dating. As Samantha Jones famously said, 'I love you, but I love me more.' We all know that mature women know their worth and are very independent. Thus, self-love has reached its peak when it comes to dating for seniors. A great book about this topic is The Art of Extreme Self-care (written by Cheryl Richardson). You may want to check it out.
Which of the above-mentioned key points about senior dating surprised you most?