First Date Ideas for Senior Citizens Looking for Love
Many senior citizens are divorced, so they are looking for love again, which is totally understandable. Due to the popularity of senior dating websites, a lot of senior daters have met new people online. Yet they are wondering how they should approach their first dates. Now here's some fabulous ideas for you.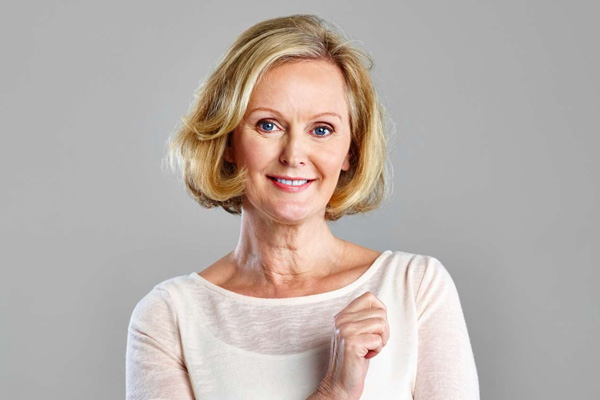 Have a comedy night. Instead of having dinner together, you should have a comedy night with your date. The reason I don't recommend the traditional dinner-and-movie date is because sitting in a restaurant for 1 or 2 hours looks like a job interview - it doesn't facilitate romantic feelings. Also, seeing a movie together doesn't allow you to know each other better because you are just looking at the big screen in a cinema. Therefore, a much better date is a comedy night: Both of you will laugh and you can chat during breaks of the comedy show. After the comedy show, you two can get some drinks or food and have more things to talk about. That's why this is a memorable first date for senior singles.
Go to the gallery or museum. This activity gives you something artistic to talk about, so it's an interesting first date. You can look around and talk about art. You can chat if you like. In this way, you can also assess whether this senior dater is cultured or not. If this person doesn't like art but you are into it, you may need to evaluate whether you two are compatible. Anyway, this is a good way to check out someone's value system and see if they are creative. What's more, most galleries and museums have cafes and/or restaurants as well; therefore, you can get something to eat afterwards and the conversation will be great.
Have afternoon tea together. Because most pubs and bars are very noisy, it's better to go to a place for afternoon tea. In this way, you are able to hear each other clearly. Also, this idea gives you the opportunity to invite someone you've met on a senior dating website by sending them a text message, "I'm planning on having afternoon tea with waffles this Saturday, if you are happy to join me." Remember: Don't ask whether they want to join you; just assume they are already interested. That's why a statement always works better than a question. When you are sitting down for the afternoon tea with your date, make sure you two aren't sitting face-to-face. Instead, you should sit down side-by-side or have a 90-degree angle. Now this makes you feel less self-conscious or awkward because you two aren't having a boring interview.
Go for ice cream. Try not to have coffee dates anymore because most senior singles looking for love have had a lot of coffee dates that went nowhere. First of all, coffee dates are not original. Second, many people associate coffee dates with their previous relationships that have already failed because that was how they went about their first date with their ex-partner. You don't want to remind anyone of that! Instead, just go for ice cream because it's much more interesting. If you send this text message to someone on a free senior dating site, "I'd like some ice cream and you must try this place on ABC Street. They have the best flavors in the world." - usually, their reaction will be positive because this message looks intriguing. If you know a restaurant which serves quirky ice cream, you can even send this text message to somebody on a senior dating site, "XYZ restaurant serves bacon and sausages ice cream and I fancy something like that. You have to try it, too."
With these ideas for first date under your belt, your senior dating journey will be fantastic, unforgettable and creative.