More and More Senior Singles Use Dating Apps to Look For Love
The contemporary society is best characterized by smart phones. Indeed, everyone has a cell phone these days, including senior citizens. Thus, a growing number of senior singles are looking for love via mobile apps currently.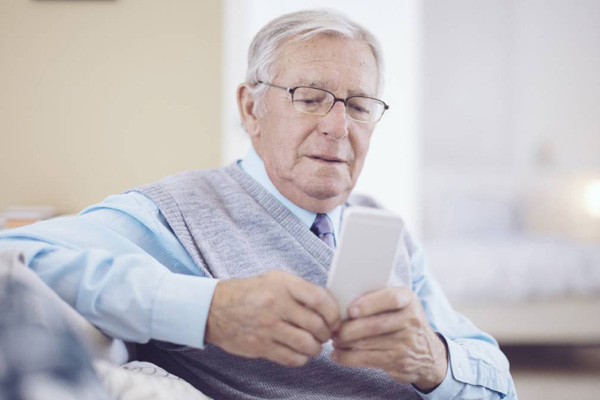 SeniorMatch has developed its new iOS app: SeniorMeetMe. Note that SeniorMeetMe is also known as SMM on App Store. This senior dating app is designed for mature men and women who are over 50 years of age. Therefore, you have to be at least 50 years old in order to join this app. Statistics show that many senior singles in their 60s and 70s are also on SMM. Obviously, SeniorMeetMe is a thriving community for senior singles looking for love. Because SMM reviews every dating profile, this app is a safe, reliable and trustworthy platform for senior citizens looking for love online.
Senior dating app Lumen achieved 1 million downloads within 8 months. Lumen is a free dating app for seniors who are above 50. When this dating app was launched at the beginning of this year, Lumen team were doing a lot of promotion activities offline, because they know that senior citizens trust what they actually see in real life. As a result, this team went to many events and parties for senior citizens, especially senior singles. Then they introduced their dating app and presented why it's the ultimate solution to senior dating issues such as loneliness and lack of options. Better still, Lumen dating app manually verifies each dating profile to make sure this community is secure, trusty and positive for every member. For instance, when you join Lumen, you have to take a selfie on your phone and then the team will check your selfie & your dating profile photos in order to make sure your photos are real. In this way, Lumen app knows every dating profile is legitimate. Each day, you can only contact six new people in the community (every message must have at least 50 characters), which is a great way to make sure nobody is copying and pasting 100 messages per day. So, right now Lumen is the most popular dating app for senior singles on the market, as evidenced by its extensive media coverage.
Why should senior singles join dating apps for seniors? If a senior single person joins a mainstream dating app, this is going to be less efficient and effective. For instance, let's say you are a 55-year-old woman on a mainstream dating app. But a 55-year-old man on a mainstream dating app is probably looking for a 35-year-old woman. Then you are wasting your time. In contrast, when you are on a senior dating app, you know everyone is looking for somebody over 50. In this way, it's much easier and faster to find exactly what you want. Also, scammers usually target senior citizens who are above 50 and most mainstream dating apps don't have a strong customer service team to fight against catfishing activities online. However, almost every senior dating app has a very strong customer support team that verify every dating profile to ensure the safety of the app. That's why joining a free senior dating app is a much better option for senior singles in today's day and age.
Based on the information here, we can see that all senior singles would be well-advised to join free dating apps for seniors in 2019 & make dating easy, romantic and enjoyable in their golden years. So, it's time to leave mainstream dating apps and join senior dating apps.