How to Avoid Scammers on Senior Dating Sites
Nothing is perfect. No matter which dating approach you choose (online dating or offline dating), there are some potential issues that you should be aware of. Scammers exist in both online dating scene and offline dating scene. Therefore, you would be well-advised to learn some tactics that can help you identify and avoid scammers on senior dating websites.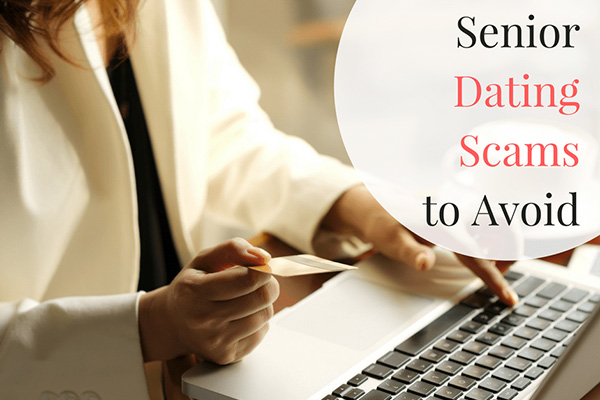 Scammers tend to give you an emotional roller-coaster first.
Don't get me wrong. I'm not saying everyone who gives you an emotional roller-coaster must be a scammer. I mean many scammers use an emotional roller-coaster as a tool to connect with people emotionally, thereby getting what they want faster.
Here is an example:
Bec is a 60-year-old senior single woman looking for love. After joining a dating website, she immediately met a 61-year-old man called Ben online. During their chat, Bec told Ben that she lost her sister who was very close to her one year ago. Then Ben told her that he also lost his sister two years ago. In this way, Ben built a very strong emotional connection with Bec instantly.
At the beginning of their communication on the Internet, Ben told Bec that he was going to start a business. After the emotional connection was built, Ben told Bec that his new business was invested by himself and his family. But he needs more money to get started; however, the bank didn't want to lend any money to him. As a result, he needed help. Otherwise, his new business would be over before commencement. As a consequence, he asked Bec for financial assistance. Because Bec was already in love with Ben (she hasn't had any male attention for more than ten years), she sent Ben some money. Yet after that, she never heard from Ben again.
How to identify scammers:
On senior dating websites, here are some general guidelines:
If a person on the Internet dating platform asks you to send them gifts or money, that's a scammer.
If a person uses someone else's photo to represent themselves on a dating website, that's a scammer.
If a person's online dating profile is intentionally incorrect, e.g. they are actually married / their age is incorrect, that's a scammer.
What is not a scam on a senior dating site?
Someone who hasn't answered all of your questions while chatting online with you.
Someone decides that they are not interested in talking to you anymore.
Someone wears a ring on fingers. Please note that some people wear rings every day, but it doesn't necessarily mean they are engaged or married.
How to avoid scammers:
First and foremost, never send money to someone that you've been chatting with on the Internet. If a person asks for your money on a senior dating site, you should report them to the customer support team of the website.
Second, you should have video chats with the person you are interacting with online. The interaction is supposed to be beyond text chats.
Next, please make sure that you do not start a long-distance relationship on a senior dating website. You are supposed to meet someone in your local area and after communicating with them for a week or two, you should meet them in person to see whether that's the right candidate or not.
To sum up, as long as you are aware of how to identify scammers and how to avoid scammers, you can use senior dating sites in a safe manner. Good luck & best wishes!