How to Use Senior Dating Sites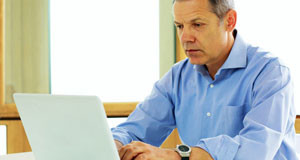 If you've finally decided to join one of the free senior dating sites, good for you – you are ready to take control of your dating and find that special someone to start a relationship with for love and companionship. Now, you need to know how to go about using these types of sites to make sure you have the best chances of finding a potential mate. The process is actually pretty simple, and getting the hang of it won't take you long at all.
Getting Started
The first steps after you sign up for a site will be completing a profile, adding a photo and perhaps answering questions about what you are looking for in the other person. It is very important that you are honest throughout these processes. Just as you don't want to take the risk of meeting someone who isn't what he or she appears, neither do others on the site. You will also want to make sure that you use a recent photograph of yourself so that there are no shocks if you do choose to meet someone.
When deciding on the attributes and characteristics of the person that would most interest you, you need to make sure that you are honest with yourself. While the thought of someone who loves long walks seems romantic, if you're more of a homebody that likes nothing more than curling up with a bowl of popcorn and a good movie, those two aren't all that compatible. Take the time to consider what you really want in a potential mate so that you have the best chances of being matched with that person.
Moving Forward
When using a free senior dating site or over 50 dating sites, you always have control over whom you communicate with and meet. If you don't care for someone, stop communicating with them, even if they continue to send emails or messages. Some of the sites have block buttons that you can use if someone is particularly bothersome. The point is, communicate with the matches that actually interest you so that you can move closer to finding a companion for your golden years.
If you discover someone who truly interests you, the two of you will decide together what the next steps will be in the relationship. There is no set timeline on when you have to meet or even speak. Senior dating sites allow you to date at your pace, without dealing with the additional concerns that traditional dating may cause you.