Is it too Difficult for Rich Older Women to Find Love
It is said that compared with other singles, rich older women have more difficulties when it comes to looking for love. Reasons include: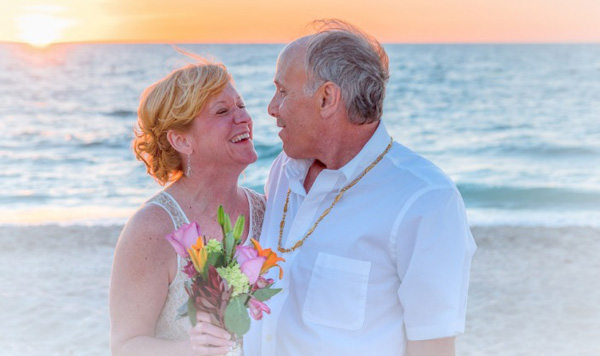 A rich woman expects to meet an equally rich man (or a richer man) because the mainstream culture tells her to marry up and never marry down. But there aren't too many rich men out there.
Rich men have more choices because they can choose younger women. Many wealthy men don't consider dating older women. It is common for a young woman to marry a wealthy older man.
Rich older women might worry that men only want their money, so they are very cautious and may lose some opportunities. As a result, senior matchmaking can be hard for them.
Now let's have a look at the graph below:

In this graph, it is clear that the richest men can choose any rich woman or poor woman in terms of socioeconomic background. If they choose poor women, usually these women are young and attractive. In other words, relationships are about value exchange, thus as long as equal value can be exchanged, it should work.
However, most of the time, the richest women only want to date the richest men. Therefore, it's harder for them to meet enough men that they are interested in. Usually, older women have more money than younger women, hence the dilemma. No wonder senior dating isn't easy for some older women.
But does senior dating have to be difficult for rich older women?
The answer is no. Here is why:
In today's day and age, we live in an enlightened society where people are open-minded, so it's perfectly okay for older women to date younger men. For instance, Sam Taylor-Wood started to date Aaron Johnson six years ago. At that time, she was 41 and he was only 18. Then they got married! Another example is Susan Sarandon - she was 64 and her partner was 33 when they started dating and they are still together! Similarly, Demi Moore was 41 when she met the 25-year-old Ashton Kutcher. That means if you are happy to date younger men, then the value exchange will be equal as well. Also, dating a younger man means he is more likely to look after you in the future because he should live longer than you. It is indeed good news for senior singles, isn't it? Also, dating younger men shows your confidence!
You can engage a lawyer to prepare legal documents that are able to protect your wealth. Investing in good legal advice is always the right move. As a wealthy older woman, if you decide to marry someone who is less wealthy, probably you should consult with a lawyer first, because you'll want to make sure your money is safe no matter what. Your lawyer can help you write a pre-nup and a Will. Maybe this doesn't sound romantic, but life is a fact, isn't it? Once you know your assets are protected well, you can relax and fully enjoy your relationship, so this is good for your relationship in the long term.
If you have adult children, perhaps you would be well-advised to give some assets to your children now. This is another way to lower your risk if you are going to marry someone who is less affluent. According to a major study in Australia, many rich older women do this, partly because they want to remarry, and partly because they are entitled to government pension if their houses belong to their adult children instead of themselves!
Therefore, we can see that dating for seniors shouldn't be stressful if you are rich. Now you can try some dating sites for seniors and you don't have to worry too much!